K9 Resorts
Premium Daycare & Boarding for the Love of Dogs
After 19+ years of award-winning service in the industry, K9 Resorts stands out above the rest by prioritizing the health, happiness, and safety of dogs. Pet owners want the best for their companions and our premium doggie daycare and luxury overnight services ensure that they receive it time and time again.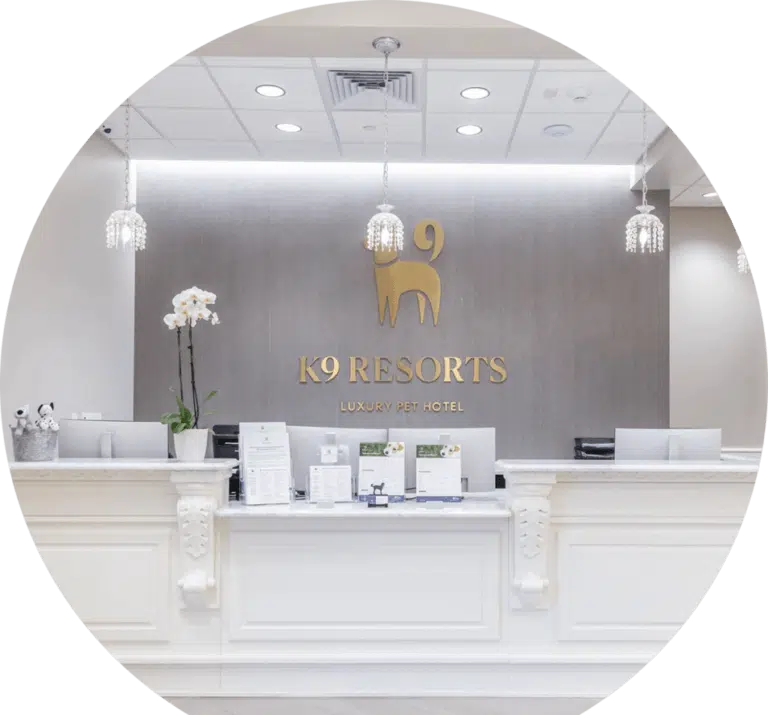 Luxury Brand
Dog Daycare Franchise With Style
Imagine a five-star hotel for dogs backed by a highly researched, cutting-edge business model. Pair a luxurious experience for pets and owners with a premium product and pricing strategy and you are left with a franchise opportunity that offers the availability to drive topline revenue and profitability in the business unmatched by any other competitor.
Unlike other facilities that offer an overwhelming range of add-on services and products, K9 Resorts is dedicated to delivering a core suite of services in an elite environment. Our advanced medical-grade facilities and world-class operating model are combined with a simple-to-learn, easy-to-run business, focusing on the highest margin revenue streams to maximize profitability.
$1,798,576
$3,442,412
$2,472,527
$1,798,576
Franchised Locations Average Gross Sales1
$552,627
$681,233
$564,897
$552,627
Average EBITDA2
138+
Locations Opened/In Development3
A Scalable System For
Doggie Daycare Franchise Owners
In order to create scalable success, we provide structured business processes geared toward one thing—your success in opening and operating the best dog resort. Whether you hire a general manager or oversee the business yourself, our turnkey systems will fuel your success. Franchise owners have access to a unique business model and the support of a growth-oriented culture, with opportunities to open additional units and tap into multiple revenue streams.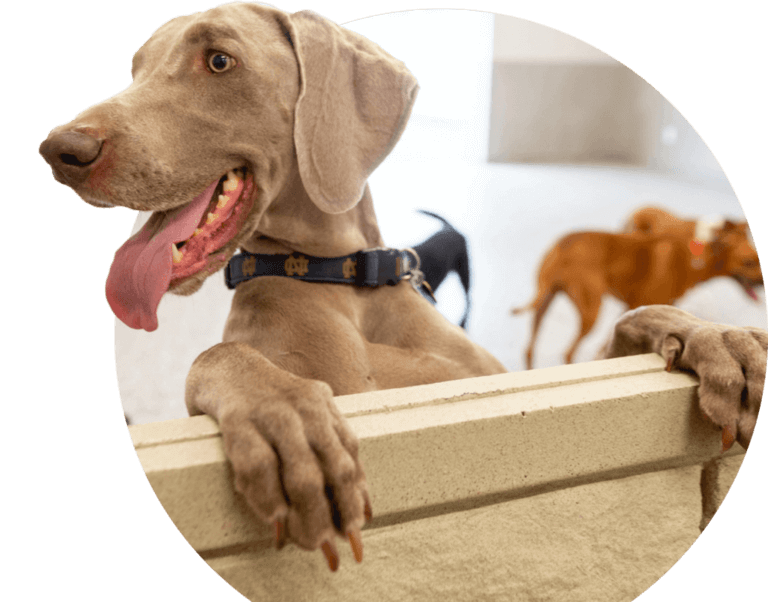 Take Advantage Of The Booming
Pet Industry with a Luxury Dog Daycare Franchise
The pet industry is expanding rapidly and rich business opportunities await as a result. Americans of all ages spend an estimated $136 Billion4 annually on their pets, a trend that is nowhere near slowing down. Figures continually rise each year with devoted pet parents of all ages constantly investing their time, energy, and resources into caring for their furry friends. With consistent demand for premium pet services in recent decades, K9 Resorts franchises are perfectly situated to take advantage of this booming market.
Over the years, dogs have moved beyond the title of household pets, becoming beloved family members. From millennials to baby boomers, dog parents will go to great lengths to ensure their pets get the best treatment. The target market for high-quality, reliable daycare and boarding services spans generations of devoted owners willing to pay top dollar for the comfort and safety of their dogs. As this trend continues to rise, so does the luxury dog daycare market, making K9 Resorts a sustainable pet business opportunity.
Franchise Comparison
What Makes K9 Resorts Different?
Exceptional Financial Performance
Simply put, we're outperforming the competition. With a comparable investment, K9 Resorts locations offer a level of performance that greatly surpass other dog daycare franchises.
Our key differentiator is a one-of-a-kind experience for both customers and dogs, supported by our internationally recognized facilities and maintained by our world-class dog care and customer service training. K9 Resorts' unique business model and unparalleled franchisee support make this an owner-focused franchise opportunity.
What makes us different
Estimated Initial Investment
$1,329,972 – $2,495,235
$780,104 - $1,469,845
$1,012,000 – $1,708,000
Annual Royalty
7%
7%
7%
Exclusive Territory
4-mile radius
3-mile radius
No Exclusivity Offered
Founder Owned & Operated
Yes
No
No
EBITDA
Average Range

Average $137,306 - $1,083,2085

Average $120,896 - $316,4755
Internationally Recognized & Multi-Award Winning